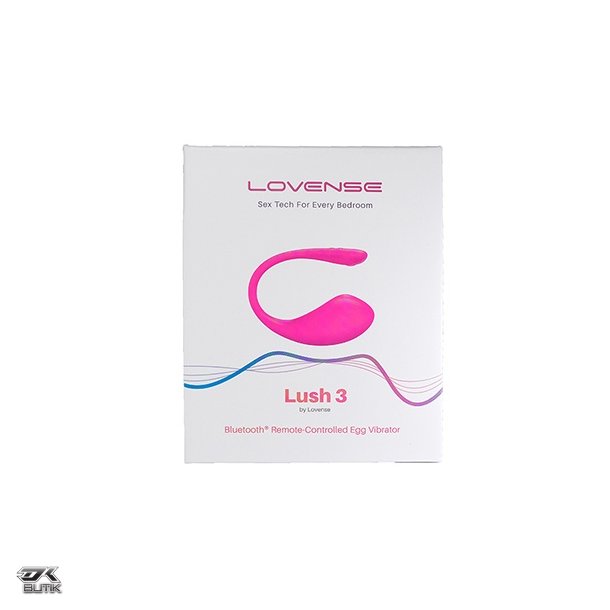 Beskrivelse

Lus 3 er det ultimativt bedste fjernstyret app vibrator

Den larmer meget minimalt, sammenlignet med andre vibratorer, så du skal ikke bekymre dig, om andre hører den, hvis du har den i uden for soveværelset.


Den har en masse lækre funktioner blandt andet:

Ubegrænset vibrations modi, da du selv kan komponere dem i appen
Vibrationerne kan synkronisere til musik
Stemmestyret vibrationer
Den Vandtæt, hav den i mens du bader
Du får en smart Holder med!!


Funktionerne er sådan set det de samme,i 2'eren og 3'eren. Men de små forbedringer gør virkelig en forskel, det er også derfor der altid kommer flere versioner over tid.
Teknologien udvikler sig hele tiden og giver mulighed for stærkere forbindelse over længere afstand, bedre batteri udnyttelse, mindre støj, og andre lækkerier

Forbedringer i Lush 3 - I forhold til Lush 2

Magnetisk opladningsport til markant forbedret opladnings oplevelse.
Nydesignet Bluetooth-antenne for bedre og mere stabil forbindelse.
Fast hale, der "" krammer "" krop og sørger for, at legetøjet forbliver på det rigtige sted og giver dybere vibrationer på G-punktet.
Forbedret batteri, der giver op til næsten 5 timers brugstid. (2'eren var omkring 3 timers lovet brugstid)
Mindre støj - Lyden på højeste niveau er 43 dB (45,5 dB for Lush 2).


Man kan styre alle de tre Lush via app, hvor man selv kan lave mønstre, gemme lister, favoritter og meget mere.
"Lush 1, 2 og 3 bruges blandt andre af modellerne på DKWebcam.dk, de tilslutter den deres chat, så brugerne via præinstallerede knapper kan tippe den til vibration hos modellen, det hele foregår trådløst og giver en vild følelse af samvær og intimitet"

Månedens Dk Webcam Model, Januar 2021 - Bella. har her skrevet en anmeldelse hun sendte os efter at have haft sin lush 2 i nogle uger



Obs* vi har i maj 2022 været nødsaget til at hæve prisen en smule.
Dette skyldes at vores indkøbspris er steget, samt at der pt er udsolgt hos leverandøren.
Vi har derfor til en dyrere pris købt ekstra mange hjem, for at sikre ikke at løbe tør!
De er uundværlige for vores DK Piger! OBS husk hvis du er Cam model hos DKWebcam kan du opnå rabat!

Anmeldelser

Kommentarer 1

---

Must have for enhver cam model

Anmeldt af Maria Nielsen

Lush 3 fungerer virkelig godt. Og super smart at brugerene på DKwebcam kan styre Lush'en i chatten. Er virkelig glad for min Lush og anbefaler alle cam girls at have en lush.
Kunder der har købt dette produkt har også købt