Lovense LUSH 2 (BESTSELLER)
Lovense LUSH 2 er et populært sexlegetøj blandt webcammodeller, par og singler. LUSH 2 kan bringe nye opdagelser og fornøjelser i dit sexliv – både i hjemmet, på job, i byen, på ferie eller noget helt andet. Uanset afstanden kan du lade fx din partner kontrollere din nydelse og komme tættere på hinanden med intime oplevelser med Lovense LUSH 2.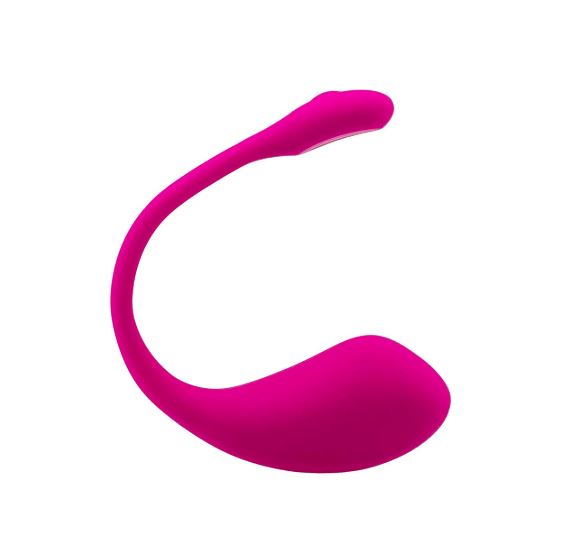 Webcam modellen Bella. Har taget Lush 2 lush under kærlig behandling på Dkwebcam.dk.
Lushen er blevet brugt flittigt i chatten for at teste dens funktioner, design, holdbarhed mv.
i vil gerne takke Bella. For en fantastisk fydelstgørende anmeldelse af Produktet !
Hvis du vil vide mere om Månedens Model Januar 2021, så tjek hende ud via dette direkte link til profilen her

Hvad er Lovense LUSH 2?
Lovense LUSH 2 er navnet på det populære sexlegetøj. LUSH 2 er et superlækkert fjernstyret vibrator-æg, som er meget stimulerende for G-punktet. Den har forskellige hastigheder, styrker, mønstrer og vibrationer, som du også selv kan justere efter dine ønsker.
Du kan lege med Lovense LUSH 2, hvor som helst og når som helst - og lade din partner styre din nydelse. Vibratoren kan både styres via internetforbindelse eller bluetooth og er også et godt redskab til at pifte sexlivet op på ny med.
Vibratoren har et indbydende og simpelt design. Den er lavet af silkeblød silikone og er vandtæt. Opladningen tager kun 1,5 t og så er legetøjet klar til brug.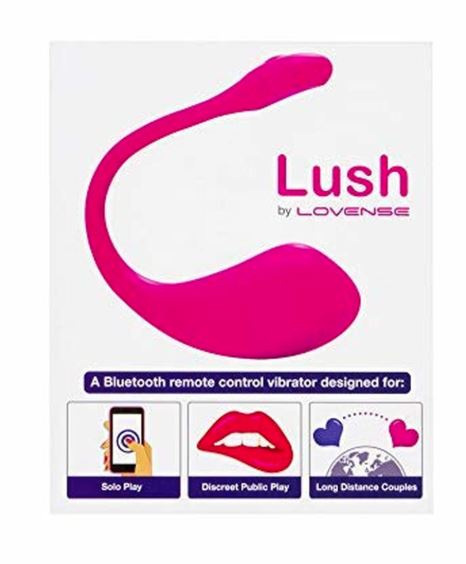 Hvem anbefales den til?
Sexlegetøjet anbefales som sagt til både par, singler og webcam modeller – men også til kvinder, som kan have svært ved at få orgasmer.
Få orgasme
Mange kvinder oplever, at de ikke kan få orgasmer. Jeg er selv en af de kvinder, som havde den udfordring førhen. En af mine hemmeligheder som banede vejen frem til mine orgasmer og multiorgasmer - var ved hjælp af Lovense LUSH 2 - som også er blevet en af mine favoritter blandt sexlegetøj. Den kan stimulere både klitoris og skeden.
Par
Kan du mærke, at der er gået rutine i forholdet og sexlivet er gået en smule i dvale? Eller er I parate til at udforske mere?
Du kan på mange måder skabe nyt liv i jeres lagengymnastik, og en af de måder er at introducere Lovense LUSH 2. Vibratoen er diskret og god til at pifte frække parlege op med. Man kan vælge at styre den manuelt på bluetooth-knappen eller styre fra en anden enhed.
I kan bruge sexlegetøjet, hvor som helst og hvor som helst. Tør du at bringe sexlivet til nye højder? Få nye seksuelle oplevelser og nydelser? Så er Lovense LUSH lige noget for jer, hvor man opnår intimitet og fortrolighed med hinanden. LUSH 2 kan nemlig være en af de måder som kan sætte en ny gnist og glød i sexlivet.
Single
Hvem siger, at du kun kan få nydelse ved at have sex med andre? Du kan gå på opdagelse ved at lege med LUSH'en og endnu bedre - opnå hurtigere og længerevarende orgasmer! Det er noget personligt, jeg selv har oplevet + forbedret mine orgasmer.
LUSH er handy at have med i tasken - også på farten. Kilder missen lidt og har brug for lidt omsorg og leg, så kan du altid regne med din LUSH.
Men hvis du vil udforske din krop og erogene zoner hjemme i din dejlige seng, så er den guld værd at lege med. Du kan virkelig mærke efter, hvad der er godt og som gør dig opstemt. Vibratoren stimulerer nemlig dit G-punkt, og du kan øge effektiviteten ved at bevæge LUSH'en frem og tilbage i missen, når legetøjet er tændt.
Langdistanceforhold
Det kan være svært at bevare intimiteten, hvis afstanden mellem dig og din bedre halvdel er langt væk og ikke har mulighed for at ses på samme måde som andre.
Lovense LUSH 2 kan være det perfekte stykke legetøj til et pifte sexlivet op med og holde intimiteten i gang mellem dig og din partner. Du kan lade din partner styre LUSH'en via app'en fra telefon, og selv kontrollere hastigheder, styrke og vibrationer mens du nyder det i fulde drag. Det er næsten, som selv at være der - især hvis I begge også ser hinanden på cam eller har telefonsex.
Webcammodel
Som model hos DKWebcam, kan brugerne styre din LUSH ved at lade herrerne tippe dig i nøgenchatten eller i privatchatten - jeg kalder det for LUSH-tip.
I det samme øjeblik, som du er blevet tippet, vil forbindelsen til LUSH'en blive tændt og brugeren kontrollerer din nydelse. Hos DKWebcam har de den smarte funktion, at man kan have 3 opsætninger ved forskellige hastigheder, vibrationer og tid – og alt det er noget, som man model kan ændre.
Med det interaktive sexlegetøj, kan både model og brugerne nyde hinandens nærvær på en mere intim måde og skabe frække oplevelser på cam.
Du kan tage dine brugere med på en LUSH-tur mens du fx er i bad, laver mad, ordner vasketøj, kører en tur – det er kun fantasien, der sætter grænser.
Min egen personlige oplevelse med LUSH 2 som webcammodel
Da jeg startede som model hos DKWebcam, havde jeg ingen ide om hvorfor Lovense LUSH 2 er favoritten blandt webcammodeller og brugere. Min opmærksomhed på sexlegetøjet blev hurtigt vækket allerede fra første dag, hvor flere brugere henvendte sig til mig og anbefalede vibratoren til mig. Herefter gik det stærkt!
Jeg besøgte hurtigt webshoppen DKbutik og bestilte Lovense LUSH 2. Leveringen gik nemt og hurtigt. Jeg havde pakken i hånden efter 2 dage – og deres leveringstid er mellem 1-3 hverdage.
Til at starte med have jeg ikke de helt store forventninger med LUSH 2 og DKWebcam, men det blev hurtigt vendt. Allerede den første aften, hvor jeg var online med LUSH 2, var brugerne klar til frække lege i privatchatten (hvor vi er alene) og i nøgenchatten (hvor flere brugere kan være med). Jeg oplevede for første gang på egen krop, hvordan LUSH'en kan skabe en fest i trusserne.
Den bedste måde at få den fulde nydelse med LUSH 2, er for mig personligt, hvis du slipper al kontrol og giver styringen til brugerne. Fra første LUSH-tip, vil herrerne få en direkte reaktion fra dig og ser, hvordan du bliver tilfredsstillet. Det skaber en intim atmosfære - selvom man ikke er i samme rum. Man vil hurtigt opdage, at der kan gå lidt sport i den og brugerne vil tage det som en udfordring og styre LUSH'en til du får orgasme. Der er ingen grænser for, hvordan du kan lege med LUSH 2. Jeg nyder selv at kombinere LUSH 2 med andet sexlegetøj. Fx at lege med LUSH og dildo i missen samtidigt eller lade LUSH'en være tændt i min vagina, mens jeg stimulerer klitten med Mini Swan Wand, som er en lille vibrator (kan købes hos DKbutik). Kombinationen af andet sexlegetøj er ophidsende, stimulerende og kan være med til optimere orgasmer.
Det lyder nok som en kliche – men Lovense LUSH 2 er fantastisk at lege med, og den er gået hen og blevet mit personlige favoritlegetøj. Før LUSH 2 havde jeg store udfordringer med at få orgasmer – det har jeg ikke mere. Formen på vibratoen er genialt lavet, så den rammer og stimulerer dit G-punkt med stor begejstring herfra. Den pifter en fræk og intim stemning op både hos par, singler, webcammodeller og brugere. Du kan lege med Lovense LUSH 2, hvor som helst og når som helst.
Hvis du leder efter et legetøj, der kan mere end bare tilfredsstille dit eget behov, så ville jeg personligt anbefale Lovense LUSH 2 som det perfekte sexlegetøj.

Køb den her i shoppen! - Der findes både versionerne Lush 1, Lush 2 og senest Lush 3
Denne anmeldelse er lavet af Bella. - Månedens Model På DK Webcam Januar 2021